Voyages to the House of Diversion
Seventeenth-Century Water Gardens and the Birth of Modern Science

May 2018 - Sun, Sun, Sun






After a couple months of thoroughly wet weather things picked up no end with the start of May. Digging wise we continued clearing the silts from the ditch on the west side of the central island and came across significant quantities of demolition debris and some interesting pottery fragments. As we now appear to have hit the water table in at least three locations we really need a dry summer or a pump. We were also able to make progress with the finds sheds, laying the remaining slabs and putting up the best part of the first shed before the bank holiday weekend. particular congratulations should be recorded to the members of the Chipping Campden History Society who came over on the morning of Wednesday May 2nd. for a tour and it poured down... they did not flinch.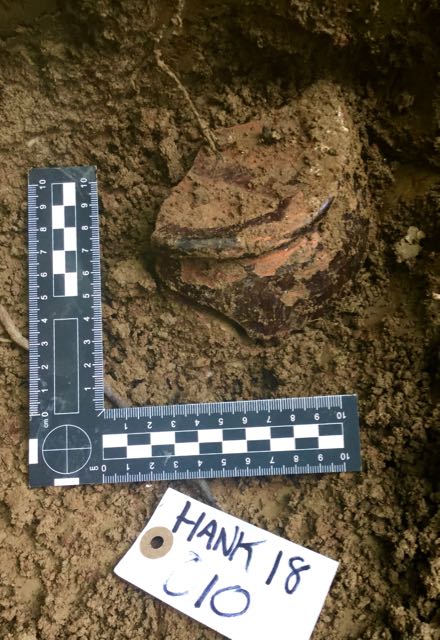 Interesting pottery appearing in the silting of the ditch...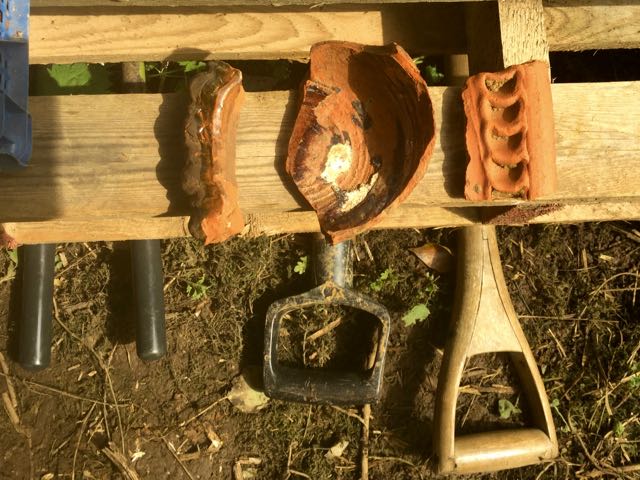 ... and here's some cleaned up, it's great to find stuff for a change.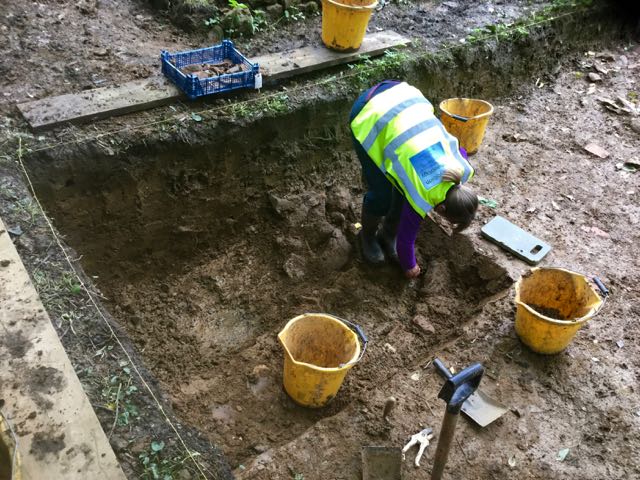 The growing expanse of rubble in the base of the ditch.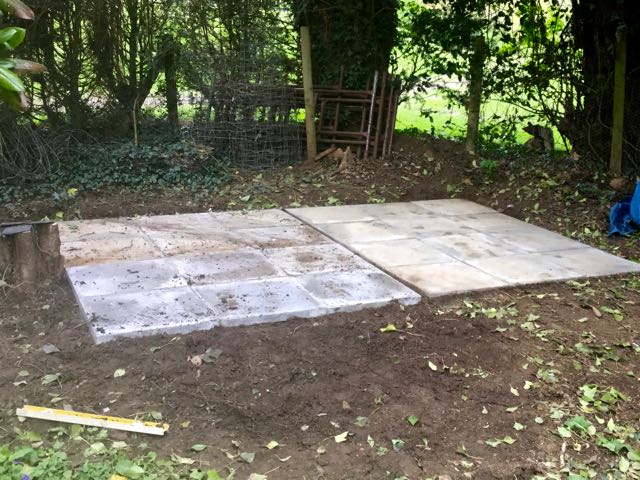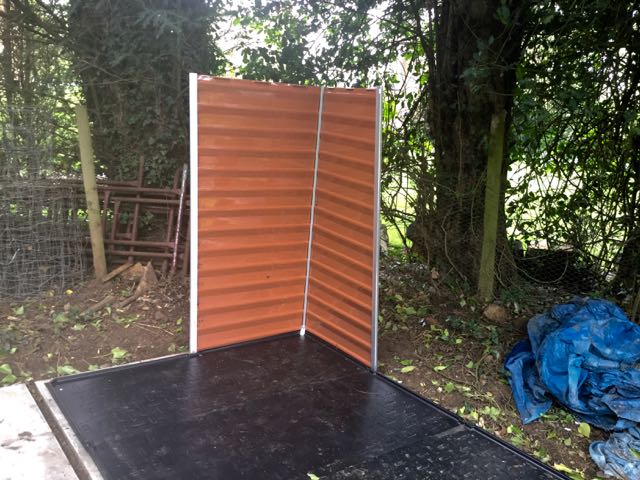 It's a bit sad to get excited about the putting up of a shed, especially when it's plastic but here we go:the base then the first corner...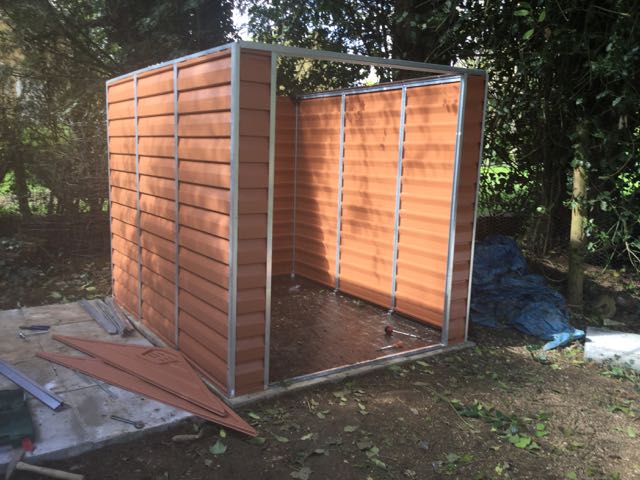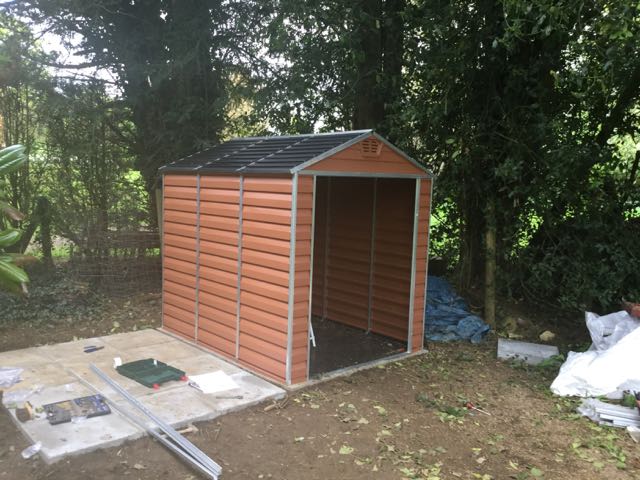 all the sides and then the roof... just the doors to go.
Back on site the following week we finished a rough clean of the western extension to the ditch down to the surface of the packed rubble filling with more finds coming up, particularly useful being the continuing series of clay pipes from the late seventeenth/early eighteenth centuries giving us a secure date for the sealing of the the destruction levels below accumulating silts. As we finished to the west the northern extension was judged dry enough to return to, albeit working from boards, so we could clean that all up for planning then photography. On a quiet day in between I put up the second of our two sheds in something like the four and a half hours advertised by the makers but then i had already had the practice with shed number 1.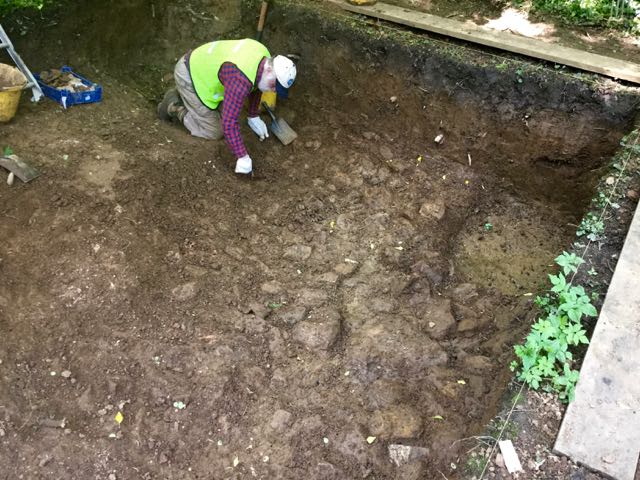 Ian works himself into a corner finishing off the western extension whilst I assemble the planks to give access to the lower portions of the north section.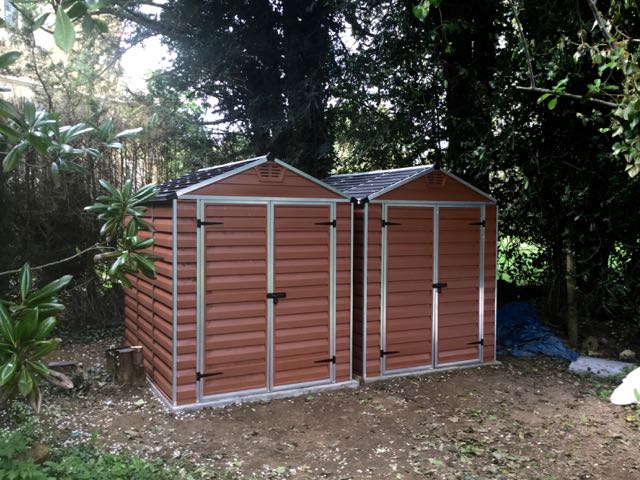 Two sheds: one for finds the other for equipment now all safely locked away and the combination is....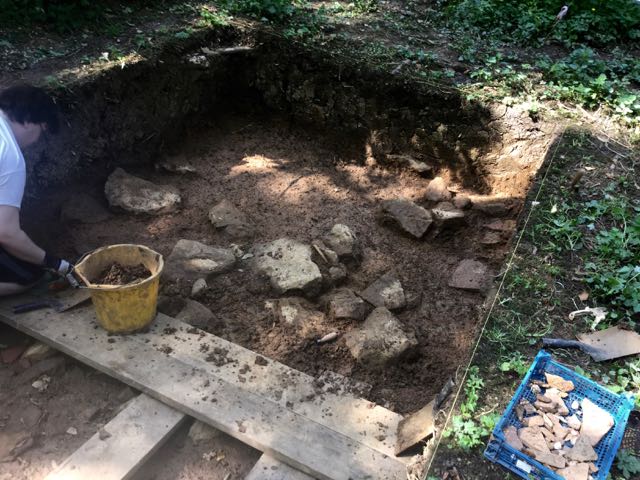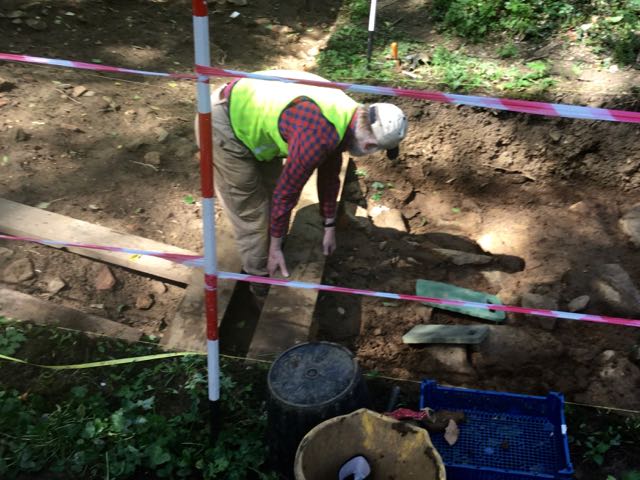 Matt works on revealing the full extent of some of our larger stones and Ian relocates the working platform.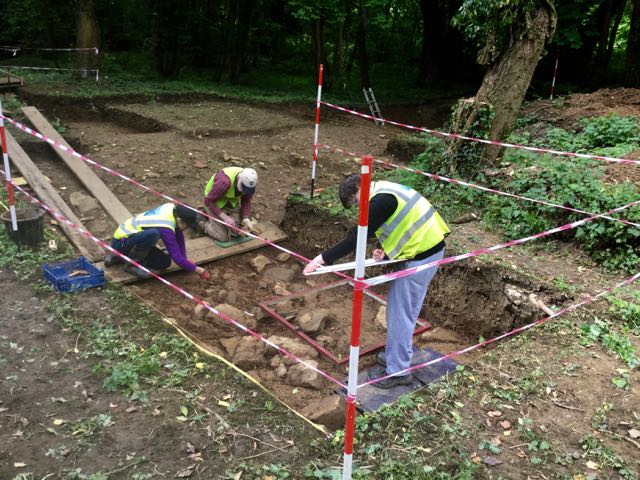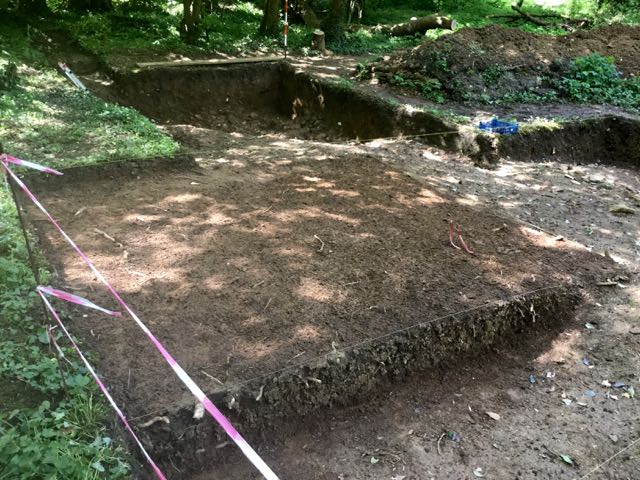 All systems go as Ian and Helen clear back up the slope at an increasingly uncomfortable angle whilst Matt draws rubble. Up top I've just scraped over the top of the clay platform to prove... there's nothing there.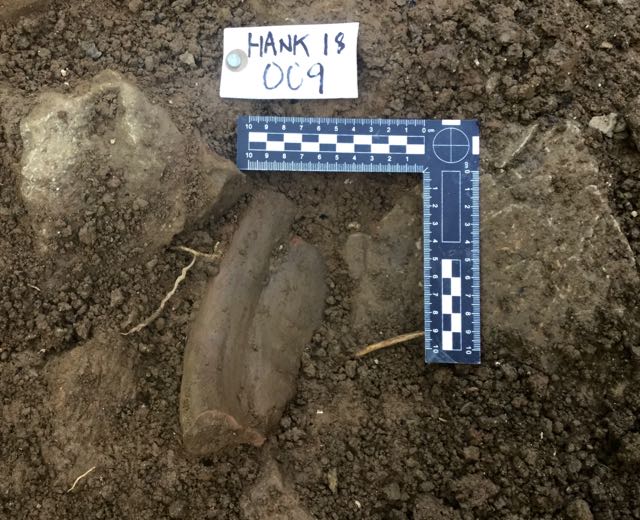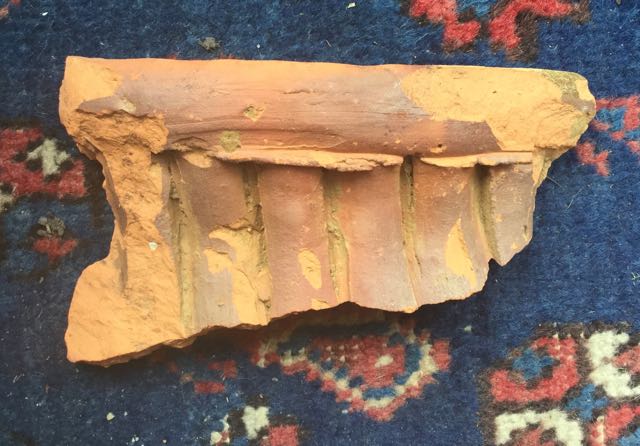 Another intriguing find from the rubble, our biggest chunk of horticultural ceramic yet.