With the bowl type dated to the first half of the 19th. century the nearest date range I could achieve is 1810-40 (Peacey, 1979, p49: fig. 2/16) and 1840's by type (Oswald, 1975, p99: plate V1.) which matches the date range of the identical pipe found in an Oxford cellar. There is of course the anomaly of the 'types' living longer in local isolation.
As regards to the moulded decoration: the only exact is the pipe from Oxford, see link below:
There is a mention in Peacey 1979, p55. of No.39: Type 17 with a date range 1830 - 70 described as: 'Decorated on the bowl seams with oak leaf design, bunches of grapes on the sides of the bowl' the probable maker of this pipe was a Robert Williams of Gloucester'.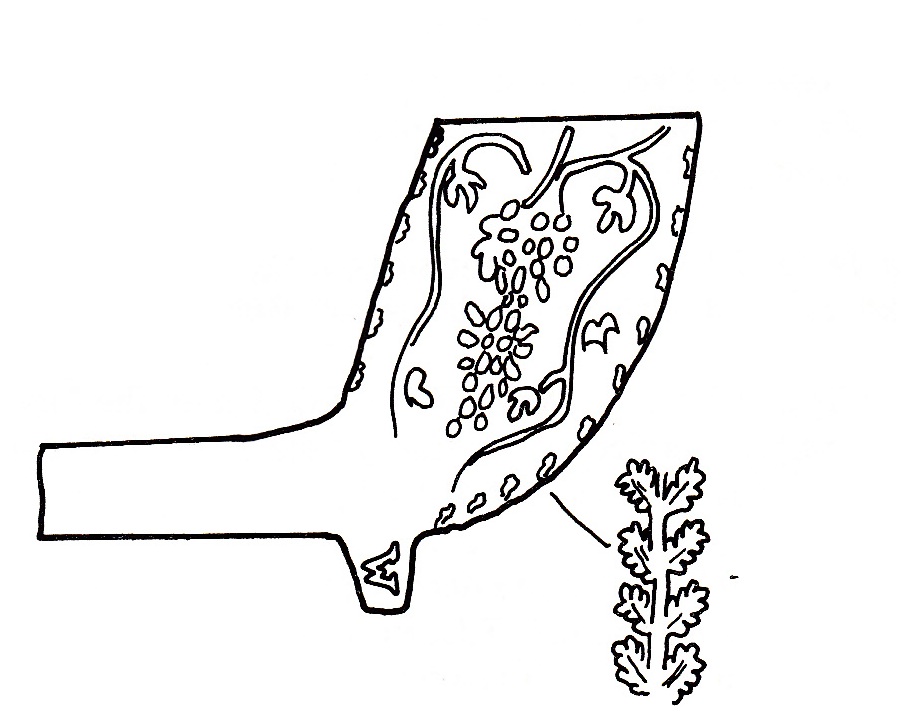 Out of interest I have also attached the pipe makers list for Oxfordshire (Oswald, 1975. p194) including the 9 from Banbury: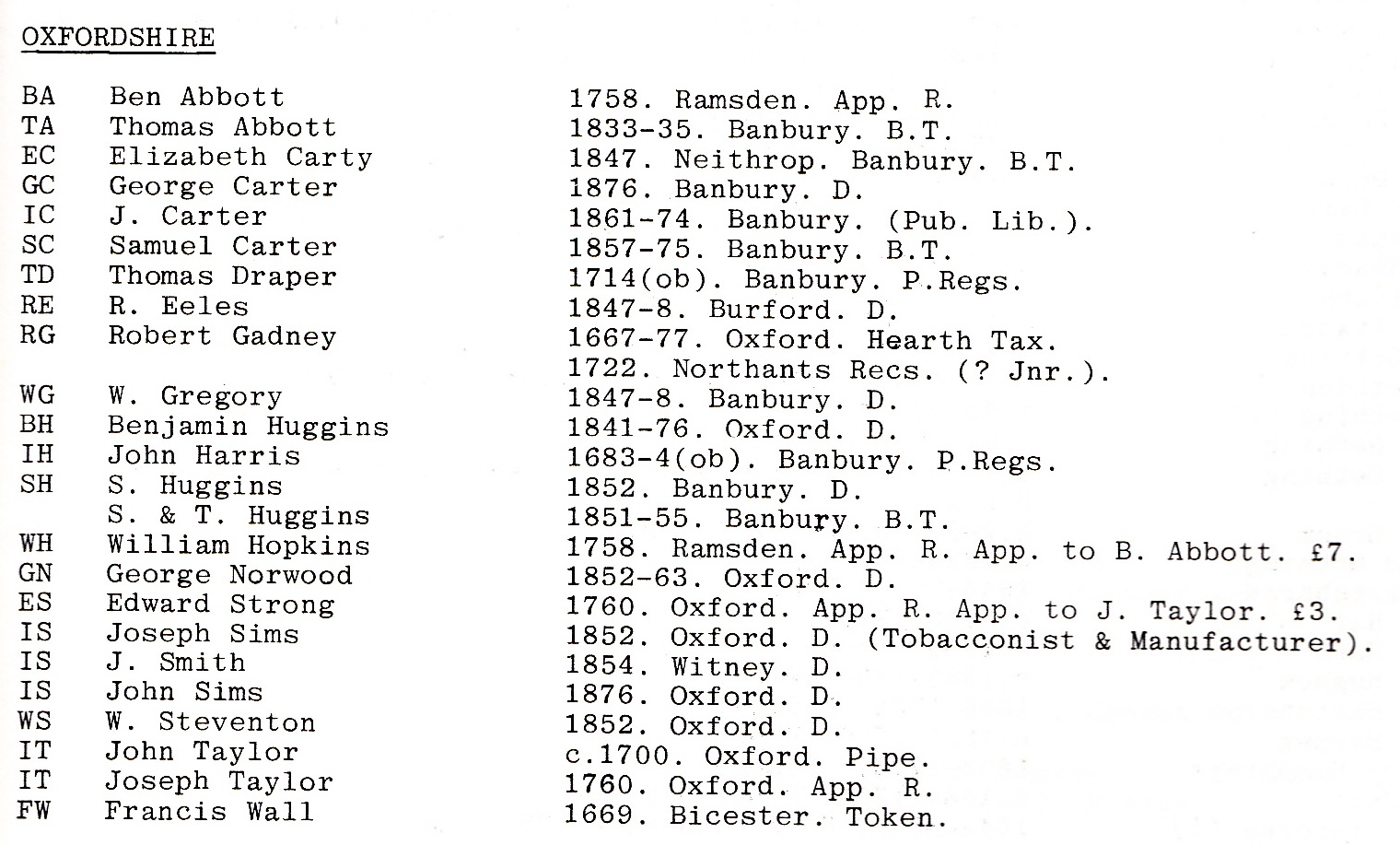 refs:
Oswald, A. 1975. Clay Pipes For The Archaeologist. Oxford: British Archaeological Reports 14.
Peacey, A. 1979. Clay Tobacco Pipes In Gloucestershire: Occasional Papers No. 4. Gloucester: Sabra Publications.
The 'Central Corn Exchange' became the 'Palace Cinema', the 'Vine' became the Corn-hill in 1857, and Corn-hill became the 'Vine' again in 1891, one of the early landlords listed in the directory, pre Cornhill, was John Claridge landlord 1843-1852ish see below.
Vine Tavern, J. Claridge, Corn-hill
Entry for Banbury
from
Gardner's 1852
Oxfordshire Directory
typed by Carole Smith
and I was drinking in the 'Vine' in the late 1960's before the 'Vine' was finally demolished in 1973.
Yurdan, M. 2010. Banbury: Britain in Old Photographs. Stroud: The History Press. p60
The picture below shows the 'Vine' pre-Corn Exchange and gives a date of 1891 for the reinstatement of the 'Vine' as a public house.
Townsend, S., Gibson, J. et al. 2007, Banbury Past through Artists Eyes, The Banbury Historical Society, Fiftieth Anniversary - Volume. in association with, Witney: Robert Boyd Publications. p110.