April 2018 started with yet more rain, I saw plenty of it, I was up in the Lake District for the first week of the month. the second week wasn't much better and little work was done, I did have the pleasure of showing a couple of prospective new volunteers round the site though. As the main site was so soggy we returned to the trench opened up on the east end of the south terrace overlooking the water parterre searching for details of wall construction and paving. Later in the week we also extended by a metre the trench on the south east corner of the water parterre itself. We scraped the upper portions clean again but struck water at a very high level in the bottom of the moat. I'm beginning to feel a pump or two may be called for at some point soon.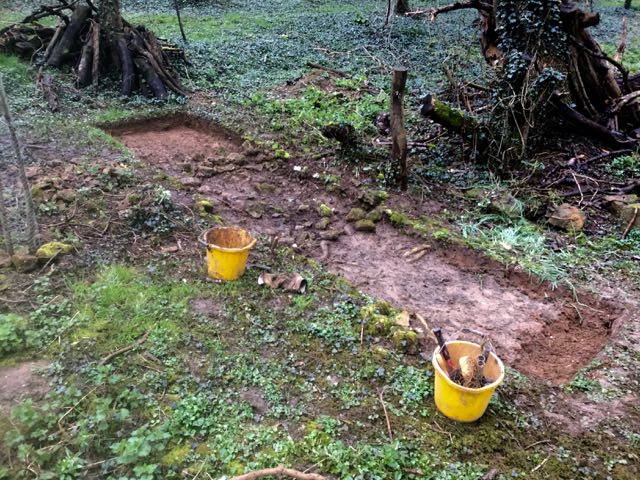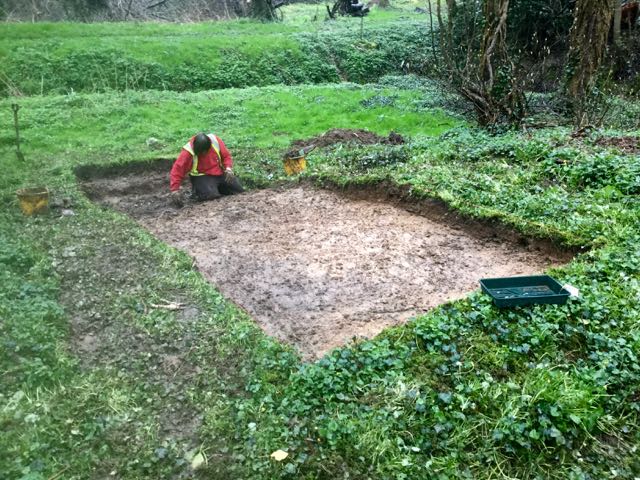 HANL cleaned by Chris and I (got wet). HANE cleaned by Matthew and I (got wet).
However, as the month wore on we built up to what proved to be the hottest April day for nearly 70 years with temperatures reaching 28 degrees C. and we were out in it digging, really digging, to remove by spade deep deposits of generally clean silts from the western portion of the ditch round the central mound of the water parterre. Despite hacking away at this with frequent water breaks Matthew managed to spot a very nice late seventeenth / early eighteenth century clay pipe, more useful dating evidence for the silting up of the ditch.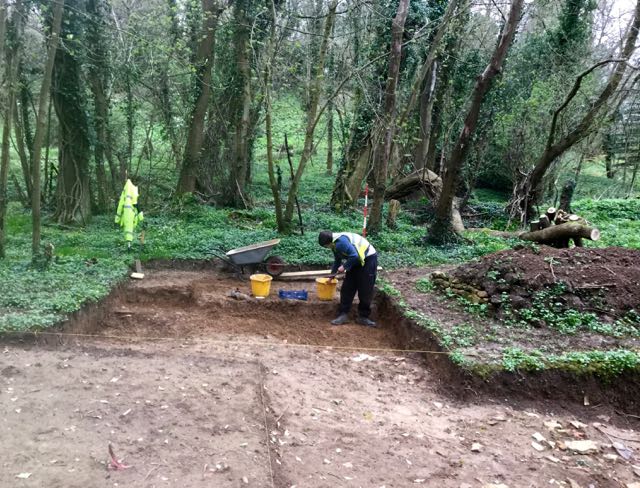 Major clearance going on as we continue to dig away the ditch silts.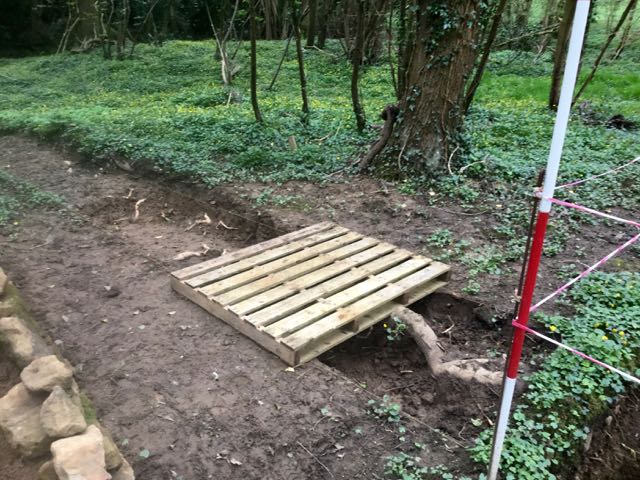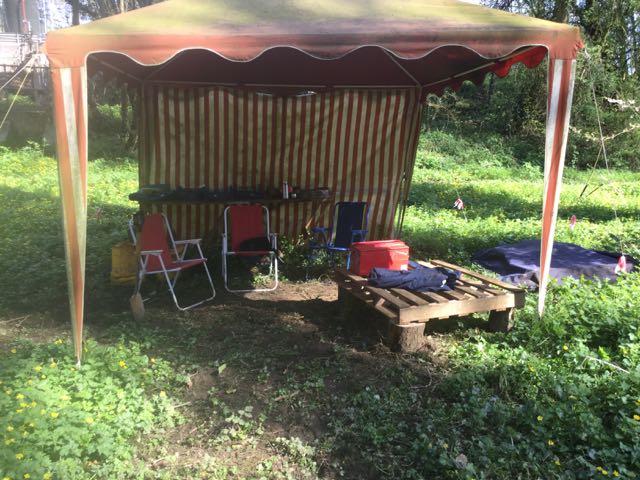 Improvements to the infrastructure or interesting things to do with pallets: a) turn it in to a bridge or b) create a coffee table, both equally important.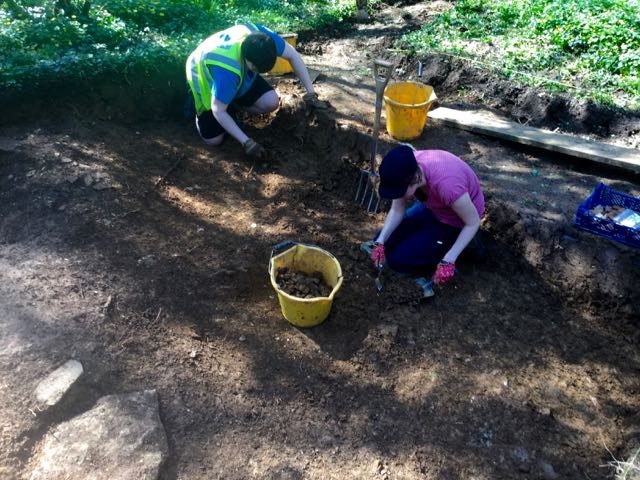 Checking out the next layer down: more destruction debris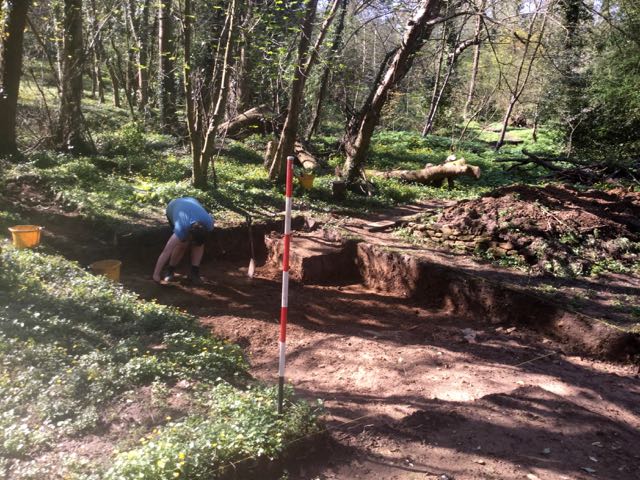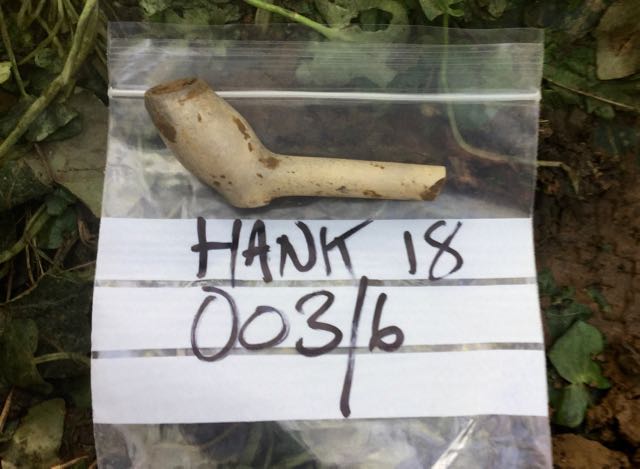 Almost there, just one corner left to dig by the end of one very hot day plus the key find.